The Challenge
Digital campaigns delivered by ad networks are, in general, completely generic. This project shows how inserting contextual information of users — location and time to the point-of-sale — on mobile ads can improve the performance of digital campaigns and increase visits to the point-of-sale(POS).
Context
Brands and app publishers rely on digital advertisements without thinking properly, the first wants to share their product/service, and the second wants to increase revenue. Most of them didn't think is on how the app users will interact with those digital ads. That makes ads interrupt the users' experience on the web.
Nobody wants to be interrupted while reading a text or watching a video. We want to continue doing what pleases us.
The misuse of digital advertisement makes users start to dislike ads, and sometimes, even to dislike the brand which interrupts them. So, what if we could make the mobile ads more contextualized, will it increase performance and people's perception of the ads?
Discovery
I had to choose now which type of contextual information I would use. There are two main categories of contextual information:
Digital: uses information and behavior in the digital world; or
Physical: uses information and behavior used are found in the real world
As In Loco Media was the biggest ad platform that uses geo-location data to deliver mobile ads, I choose the Physical context.
Focal groups and Interviews
What do the users think when they are interacting with ads? Thus, we've run some focal group sessions to analyze how other users would discuss the topic as a group of people. Also, to understand a bit deeper as they thoughts, I've interview other users to perceive a personal perspective.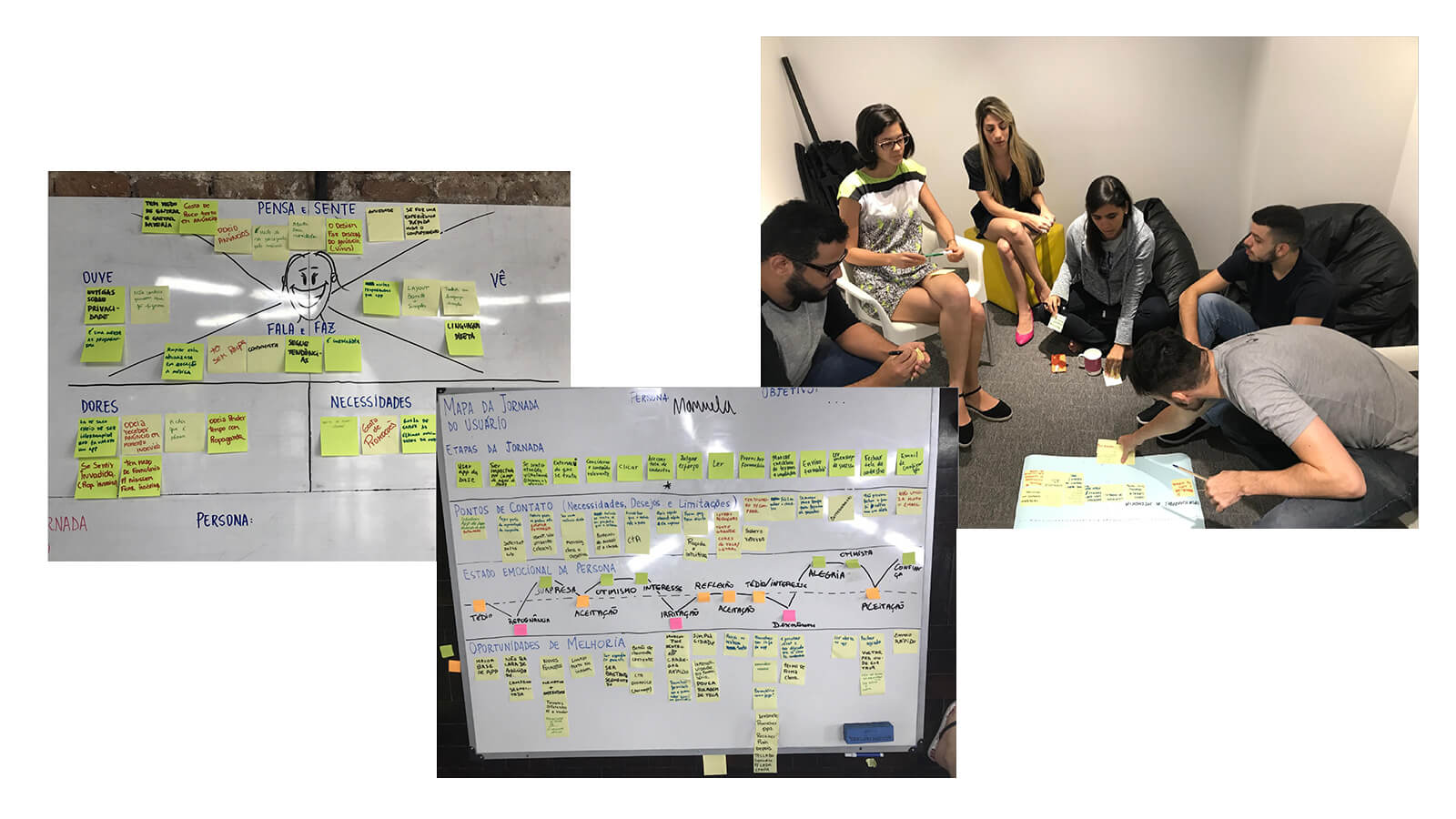 Desk research
Now, I had to discover what are the best practices in the market and if other companies were using contextual information on ads. During the research, I found the most common sizes: interstitial and small banners. Interstitial ones are the biggest ads, filling the whole device's screen, giving more possibilities for creators.
The small banners are the most popular ones, generally shown at screen corners. However, due to their size, small banners are frequently ignored by users — consciously or not. This problem is well-known in the market, called banner blindness.
Designing
During the interview and focus groups, one of the findings I could identify that nowadays people don't realize short distances, what they realize is how long it will take to go to a place.
"It's 300m from here. Nah, it's far. I'm fine here." "It's 5min from here. Cool, it's quicky, let's go" 5min = avg 400m
Sketching
I've selected some campaigns from real brands, as I wanted to test in real the real market, not in fake and unreal campaigns. My intervention on the images should be subtly and keeping the main focus on the product/service, as the major goal of the campaign is to share them.
What if I insert an 'only 5 minutes away' label on the image, would it increase performance?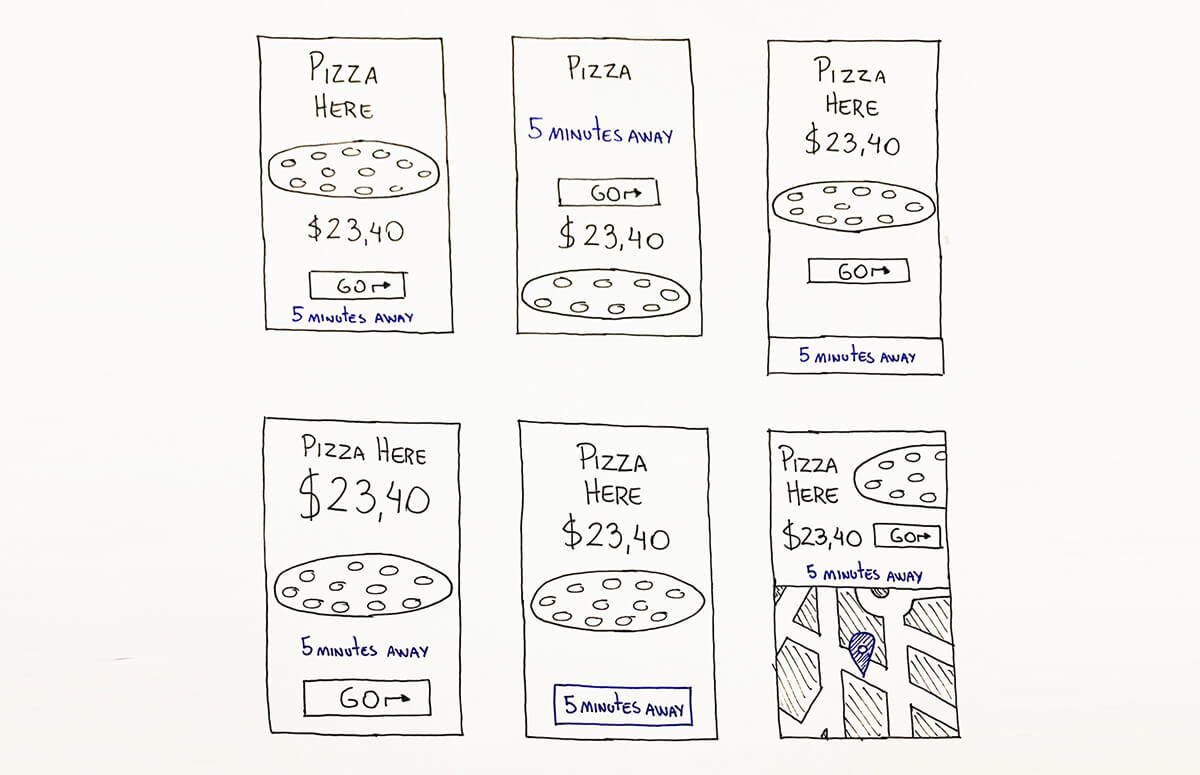 Development
I've developed several rich media ads, artifacts capable to identify and estimate the time between user and POS — when the user sees the ad. Mobile ads require to be light, thus I had to create the rich media structure using pure HTML, CSS, and JS.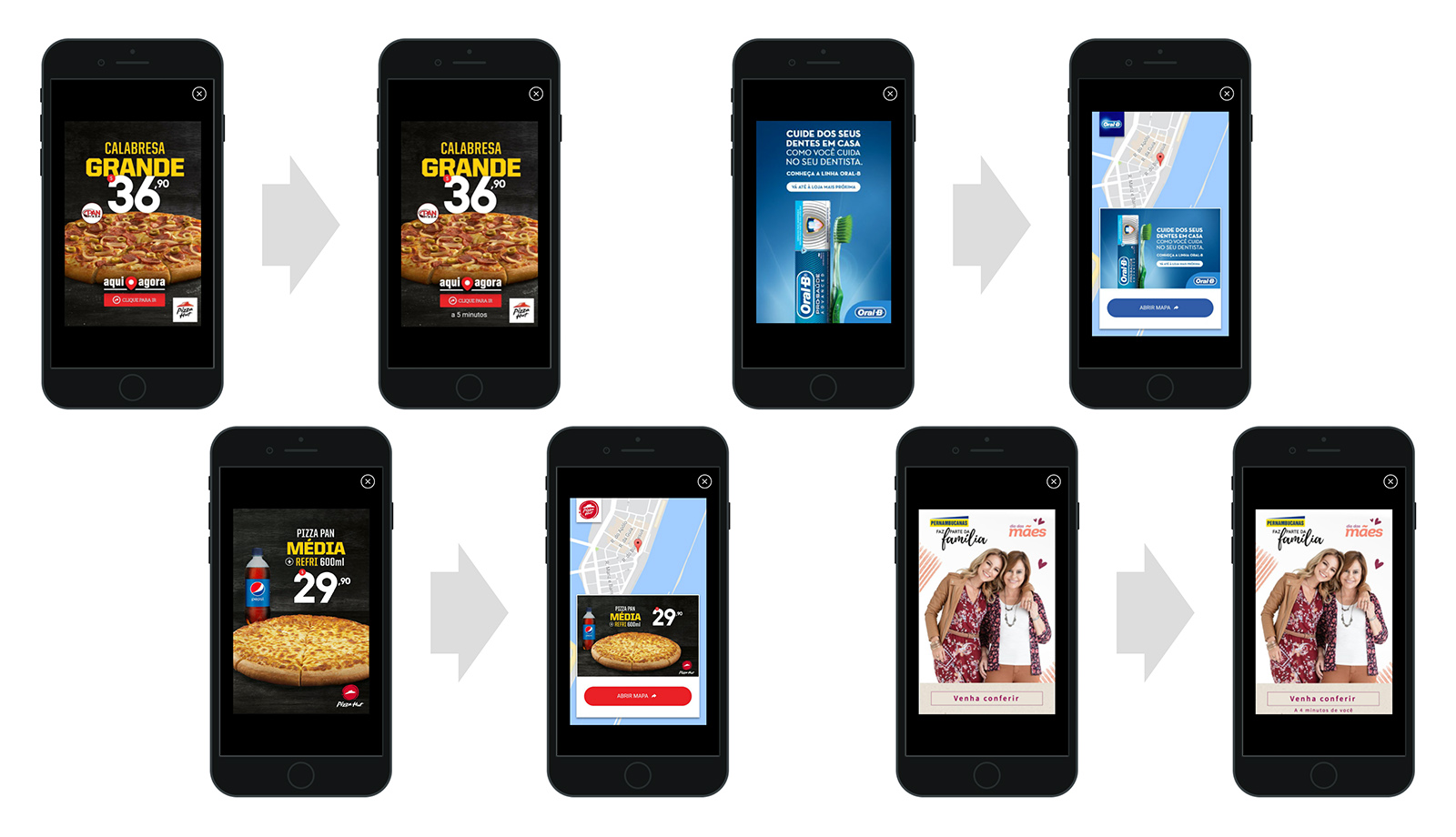 Results
The tests last 2 weeks, avoiding getting data for only one specific period — weekdays and weekends. Two versions were delivered:
Version A: the original image (no intervention);
Version B: the image showing the time to POS.
During the tests, there were almost 104 thousand visualizations, the general results are below:
Visualizations:

Version A: 56 thousand
Version B: 48 thousand

Clicks:

Version A: 905 clicks
Version B: 1030 clicks (+13%)

CTR(Click Through Rate):

Version A: 1.6%
Version B: 2.1% (+30%)

Visits to POS (estimation):

Version A: 236
Version B: 284 (+20%)